Walloon Writers Review is pleased to announce that we are now accepting submissions for our very first edition!
We are looking for creative, original and well-written fiction, non-fiction, stories, essays, poetry, short fiction, journal entries or letters to be submitted for review. Our deadline is March 31st, 2015 for Summer, 2015 publication. We are requesting authors to note a 3,000 maximum word submission. We will not request rights of your material, just the permission to publish.
All writing will be accepted through Submittable at: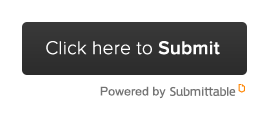 Our guidelines can be found at http://walloonwritersreview.submittable.com/submit but here are the highlights:
Please submit your original piece of writing that captures the uniqueness of this special part of Northern Michigan in creative writing including fiction, non-fiction, poetry, journal entry,story, short fiction, letter or essay. We seek original creative writing of highest quality that are reflective of the passion you share for the Walloon, Petoskey, Harbor Springs, Alanson, Boyne, Charlevoix and surrounding areas of Emmett, Charlevoix and Antrim Counties. We hope to share with our broad readership pieces that bring to the reader the sense of being in this special place by including or focusing on the natural setting, the community, tales of adventures, exploration, discovery, fun, family, history and the familiarities that make the region so special.
Our guidelines:
•3,000 words. Only 1 piece will be considered per author.
•Captures this part of Northern Michigan as part of or focus of piece
•Suitable for a broad readership – think residents, visitors, etc.
•Creative, excellent writing will be selected for publication.
Walloon Writers Review will publish selected pieces this summer digitally. Our goal is to become a print publication in the near future. All rights remain with the writer.
Thank you for being a part of this. Coming soon: Reviews of Northern Michigan great writing.