Welcome to Walloon Writers Review.
Jennifer Huder and I are excited to get ready for Edition 7 and look forward to reading new work and surprising work. We welcome writers at any stage of their writing careers, and are eager in particular to invite new voices to join our growing chorus of Up North sounds.
For Edition 7, our theme is "Losing Yourself in Northern Michigan". We are looking for art–fiction, non-fiction, poetry, and photography–that uncovers the many ways our region–from the rivers and hills of Northern Michigan to the deep woods and bogs of the Upper Peninsula–is the perfect place to lose yourself in search of something more enduring, whether walking a little known stream in search of trout or frogs, or climbing an autumn painted hillside far from civilization; from the agate splashed shores of Lake Superior to the wide sandy beaches of Lake Michigan, and everywhere in between.
Walloon Writers Review is happy to consider work from established writers, including those we have published previously and we are eager to publish new and emerging writers, particularly writers from under-represented communities.
So, we invite you to submit your best work and join our long list of accomplished contributors. We look forward to your submissions.
Glen Young
Associate Editor
GUIDELINES FOR SUBMISSIONS FOR WALLOON WRITERS REVIEW
The Nuts and Bolts:
Please submit your original materials using the Submit button at the bottom of the page. We accept writing submissions through Submittable. Photography must be directly submitted to editor@walloonwriters.com. Our reading fee is $6.00. Please limit to three (3) submissions. All submissions will receive acknowledgement of receipt and determination.
We welcome:
Short Stories (4,000 words or less)
Poetry
Other styles of creative writing and prose
Nature Photography
ALL submissions must be suitable for General Audience.
Walloon Writers Review is produced in print to share, pick up and put down to read more later, and lay out on the porch bookshelf or magazine pile. We also include a special section of award winning writing of prose and poetry from the Crooked Tree Arts Center-Petoskey Annual Juried Young Writers Exposition, which is elementary, middle and high school contributors. Absolutely no graphic, adult themed work will be accepted.
We return to Submittable again this edition! Please note that a portion of the nominal reading fee of $6 will be donated to an area non profit organization that works to protect the natural beauty of the region. You will receive confirmation of your submission. Once reading has been completed and our final selections have been made, you will be notified.
Photography submissions: Submit your photography directly to editor@walloonwriters.com. A $6.00 reading/reviewing fee via check or Paypal will need to accompany your submission. We will reply upon receipt with options for remitting. Please include your name, contact information, image title , location if separate from title, and copyright symbol or name for copyright.
Contributors to Walloon Writers Review retain your North American rights – see our paragraph on this important benefit below. We are granted permission by you to print and distribute your original work upon acceptance.
Simultaneous Submissions: We offer 14 day withdrawal notification after deadline should your work be accepted for publication elsewhere.
Walloon Writers Review will run our Call For Submissions from November 1, 2021 until December 15, 2021 for our Edition 7. Our Edition 7 has an expected release in Spring, 2022.
Unfortunately, we can not include all submissions, nor do we have the staff to provide individual feedback. Each submission is carefully considered. In some cases, we will suggest minor typographic edits or clarifications.
All North American Rights are retained by authors and photographers and by submitting materials, selected contributors agree to allow publication, use for promotional purposes and distribution of their submission by Walloon Writers Review.
---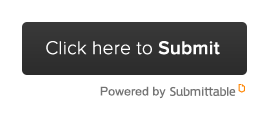 Share this page!